Online Dating in Thailand
Online dating is still a relatively untapped resource growing faster than ever in Thailand. Actually, allow me to adjust that statement… It's a massively booming dating option in Thailand and doesn't seem to be slowing down anytime soon.
I remember when I was a kid in the states waking up one morning for school and seeing a commercial about meeting your "perfect" match online. They claimed they used a unique algorithm to match you based off personality traits and interests. The commercial showed "perfect" couples. Perfect in a stereotypical sense. Back then I don't think Interracial couples were really marketed on TV.
Why is the idea of telling someone you met a person online, a bit embarrassing to explain? Maybe because online dating is only about 20 years old and for the last 1000 or so years humans relied on meeting their spouse in person. I for one can tell you that a couple years ago if you told people in my neighborhood that you met your girlfriend/boyfriend online you were a wierdo for sure.



Online dating used to be a bit embarrassing. It was something you did when no one was around. My reason for being skeptical was the fear that people would post fake photos, secretly planning to lure you away and harvest your organs(Am I so far off?). Basically, the idea was, you had to be crazy desperate to want to find love on the internet back then.
So what If you actually found love online? Even to this day some couples lie about how they met. If you are dating someone you met online, when asked how you met, they'll say,"We met in a club" or "It was at some coffee shop" to avoid a type of shame you shouldn't be ashamed of. There is just something about finding love online that gives you the inner feeling that you cheated a sort of system that has been well understood and established for 100's of years. Well times change and people adapt. We now live in a digital age where the world is increasingly becoming smaller and smaller. Still we have our self inflicted guilt trips…
I met my girlfriend online. In my opinion it was a pretty normal experience and a month later it was normal just like any other relationship I've been in. I won't get too into it, but I can say,when I'm explaining to my friends and family back home how we met it still makes for a weird conversation. You know…when people give you that 'wtf' face before you had a chance to explain? Yea, well, I got that a lot at first… but if you think about it. It makes perfect sense in Thailand if you ask me. Here's why:
Thai's speak poor English and Foreigners speak poor Thai.
How many people do you think coming to Thailand can speak Thai? Not counting the missionary's who trot around trying to get the Thai's to convert to Mormonism.  Besides them I'd say very few do.
Sure, there are a lot of beautiful people in Thailand but a majority of these people can't speak good English and Looks alone don't win the prize my friends. I don't know about you but for a relationship to work,transpire and prosper, you need effective communication. You have to be able to talk to each other.
I would go as far as to bet that only 1 out of every 10 Thai people you meet have above survival English skills. meaning they can express thoughts, share ideas and  can have articulate conversations. Meeting women online greatly increases the probability the girl your meeting will have that desired English ability.
That being said, just because you can communicate doesn't mean your relationship is going to work.
Crazy is what crazy does. Just like anywhere else in the world. The first couple times you meet someone your not really meeting them. As Chris Rock put it, your meeting there representative. A representation of the person they are capable of being.
It really depends on the type of person you are.
I knew a guy( a teacher) who I use to work with who just couldn't seem to find a girl for the life of him. He was divorced, in his late 50's chasing women half his age. He claimed anything older than that was out of his age range!(no joke) He met these women online and would wine and dine them only for them to disappear a few weeks later! I wonder what went wrong?(not really) I actually remember him sending a girl 7,000 baht so she could fly over from Chiang Mai. She claimed the bus made her uncomfortable and flying was the only way she would come and see him. Well, he sent her the money, and she pulled a hoodini.
On the other hand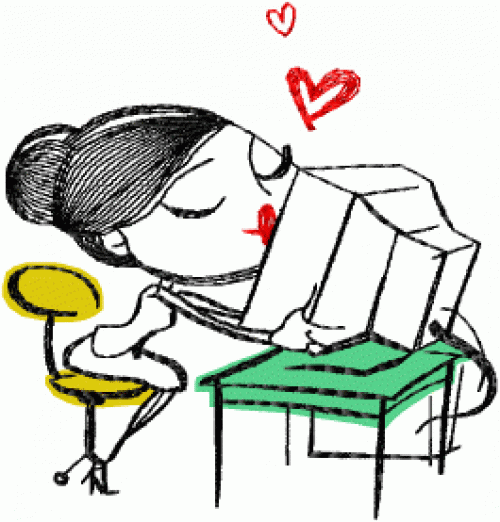 I know another guy, a young teacher who met his girlfriend online. He was so skeptical about meeting a girl online, but I think the driving force behind him choosing to give it a try was that he wasn't getting any action sitting on the sidelines. So he got involved. He's since married his girlfriend and moved back to America where they are living happily ever after.(i know it sounds corny… but its true.)
I think it all depends on where your values lie and what's actually important to you. Now a days Online dating is nothing more than another channel to meet people. It's evolved so much that some people prefer it more than going out and meeting someone by chance. It's the idea that you can look at someone, decide your both interested in each other and then meet based off of that mutual interest. These are the elements that gives online dating the potential  for success.
Be careful
There are people who are in this just to scam you. They will try to tell you that they want to be with only you and that they are so happy to see you. They will tell you to send money for them so they can come see you.  The moment you send money to someone you've never met you are on a slippery slope. Maybe this person is genuine but it's kind of like giving money to a stranger who promises to pay you back.
Personally I think online dating in Thailand is great because it allows for you to meet the Thais who can speak English(if you want). Now people are using Tinder a lot as well
As always comments are welcomed!