Demo lessons…Oh geez, how I despise them. For the experienced, it's just another day at the office. For the newbies, it can be a nerve-racking experience. In my opinion, the worst thing you can do walking into a demo-lesson is assuming that job is yours.
There no one style of preferred teaching. This is especially so when you get to the high school/university and international school level. Two very simple questions could not only make you look like you know what you're doing but help you prepare a demo lesson in line with what the employers are looking for.
So what are the questions to ask?
Without being one of those websites that lead you to drag to the bottom of the page just so they can get your eyes on ads. I'll get this out of the way right away and you can continue reading if you wish so. Time is precious my friends…
Question 1: Do you prefer a student-centred approach or a teacher-centred approach?
Assuming that the person interviewing knows what this is you will look aware of the differenced in teaching style and if the people interviewing have no clue, you can drop some knowledge for them.
The best way to get a grasp of student-centred learning vs. teacher-centred learning is to go on google find a few articles. Of course, I'm going to give you my definition, but don't accept it as absolute.
Question 2: Can I observe a lesson?
This question isn't as important as the first but does provide an opportunity to see what other teachers are doing in the classroom. It's also a chance to take notes and spot anything significant that you notice about the lesson. If you're able to observe another teacher, which you might be told no for some really poor reason, you can replicate and adapt their lesson and teach it for the demo with confidence.
Student who? Teacher Huh? Centered where?
I know my explanation of this will be missing a lot, but whatever you can search on google and get all the info you need 🙂
Student-centred
You're creating lessons where the students have to work together as a team, interact and make consensus decisions on how to go about completing a task. This type of learning environment relies on collaboration and a willingness for students to work together. The production usually ends in the form of a presentation.
Teacher-centred
If this is the case then you need not worry so much. This type of teaching seems to be the norm in most Thai schools. It requires a lot less from you and you can really dictate the pace for the students. You'll decide what they will learn, how they will learn and by when they will need to learn the material. Think like reading out of a book until you get to the comprehension questions, then call on students to give the correct response. Another way is like handing out a worksheet and completing it together as a class.
Why it matters
They are two very different styles of teaching and unfortunately, your interviewing manager may have a preference. In my experience, your typical Thai school prefers a teacher-centred approach. A lot of the students are skilled enough to complete tasks that require critical thinking and a somewhat basic to a pre-intermediate level of English. Whereas your typical international school will stress the importance of student-centred lessons.
I would honestly imagine if I did a student-centred lesson demo for a Thai school they would assume I was being lazy since I would be making the students do all the work. In contrast, If I did a teacher-centred lesson at an international school, they would find my lesson extremely boring and hard to follow. Let's face it, the human attention span isn't that strong, so having students working together in groups to complete tasks can create a real work-life atmosphere. Not only do they learn, but they can gain social experience as well.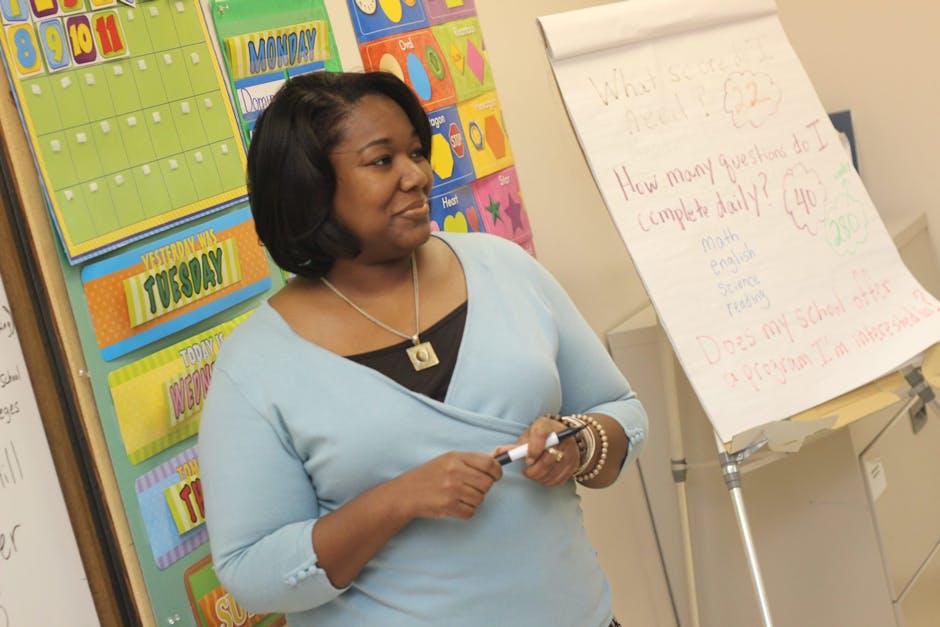 Sample  demo-lesson:
Example lesson for pre-intermediate:
Complex sentences using: While ( past simple + past continuous)
Start off with a photo. It can be anything (humor is always appreciated!), but just make sure at least two different things can be described in the photo (ex. a person standing in the rain talking on a phone).
Ask the class what they can see and have them call out some answers (or raise their hands, whatever your style is). This is just to get their brains warming up.
Now ask them what is happening to this person. See if the students can explain.
Ask, "what is happening to man as he talks on the phone?"
Finally, give them the sample sentence… "While it was raining, the man was talking on his phone." Present the objective, past simple and past continuous using 'while'.
Now you explain how 'while' is a subordinating conjunction that we can use to create a complex sentence. We use while when two things are occurring at the same time.
A complex sentence is a single sentence with two or more ideas. This involves an independent and dependent clause. In other words, an incomplete thought that relies on another thought for it to be completed. At this point, I would explain how it would be incorrect to start a conversation off saying, " When I was eating dinner last night" and change topics. whoever you're talking to would be left wondering, "What else happened?"
Now create some kind of formula for the kids. It will help them remember it easier. ( S + v2 ) + ( S + was/were + v-ing).
explain that the longer action gets the continuous verb. Ex. While I was sleeping, my cat jumped on my bed. ( I was sleeping before my cat jumped on my bed so 'sleep' gets the continuous ending)
Now show a few more sample sentences and if you're keen,  have the students identify the independent and dependent clauses.
Finally, get them to create their own sentences. Show 2-3 photos and have them create sentences.
Have them trade with a partner and have the partners identify the independent and dependent clause in the sentences. You can also have them look for errors. This is better when strong students switch with weaker students.
(Please note this is a full-lesson, you'll need to exclude some parts to get to the production phase before time runs out.)
Closing
I felt this was necessary to share and give some insight on. A lot of teachers get a good opportunity to work for great schools. I'm talking good location, salary and benefits and all. Some interviewees get past the initial interview process, but fail at the demo-lesson and 99% of the time, the demo-lesson is just a formality, but for some, it can be a big deciding factor in if you'll be hired or not. With that being said, don't worry if you're new to teaching. Just go in there and do your thing.
Most jobs are happy to have a kind-hearted foreigner who wants to teach at their school. They expect you to be nervous and will in most cases give you the benefit of the doubt.
Good luck!