Traveling Brought Me To eCommerce.
After I had been living in Thailand for about a year I started to wonder how people "make it" out of teaching.

After all, I had seen plenty examples of people who transitioned from teacher to other jobs in unrelated fields. But what really interested me was all this talk about "passive income".
Making money while you sleep.
Besides your occasional westerner who found work with a western company(in Thailand). Everyone else that I knew making good money was plying their trade via the internet. I had no clue how people made money on the internet back then besides Ebay or Amazon. (* This was back in 2013)
Since then, I've heard of pretty unique and unusual ways on how people make full-time incomes online, but the one that I believe stands above the rest is drop shipping.
What is drop Shipping?
In my own words:
Finding a company in a niche you're interested in willing to give you a wholesale price. They will fulfill orders on your behalf. This means whenever you sell something the manufacturer will ship the item to your customer.
You have zero-inventory cost as you let that aspect lie with your manufacturer. You just worry about marketing the products and creating compelling content as well as a place to purchase it from.
Creating or utilizing a platform to market and sell. A lot of people use Ebay, Amazon and even Etsy. Although having a website is the best, which I'll explain why later on.
Your cost should be limited starting out. Domain name: $12 per year, Hosting: $10-$33 per year(*cross out if you use an eCommerce platform), logo design: $5-$30 (or free if you're an artist), eCommerce Platform: $14-$29 per month Shopify, Volusion, Big-Commerce.
Sales and Tax Certificate from your state, so legit brands will work with you.
Finding a profitable niche is the earliest and most crucial part of this journey. If you think you're going to be successful selling anything and everything then you're a goldfish blindly swimming in a sea of sharks.
Now I don't even boast crazy numbers. I have a humble eCommerce website that runs off Shopify. I pay $29 per month (2.9% + $0.30 per transaction) and 1% for fraud verification (It's worth the piece of mind). After that my ads on Google range from $100- $175 per month.
You want your own website because customers will have to play by your rules. 3rd party platforms like Ebay and Amazon are nice at first, but can easily turn into a nightmare. Take it from someone who has done over $10k on Ebay only to have his account shutdown for one customer's meticulous complaints. These platforms almost always side with the buyer and offer zero to no protection for sellers. Having your own website weeds out of customers who thinks the world belongs to them. As it has been proven time and time again if people feel they have power in most cases they will exert it.
So before I go any further I just want to show some proof that I do actually make money and I'm not just bullshitting you.
Mid March(1st picture) and April(2nd picture) Screen Shot
So these have been the last 2 months. I started my website back in September 2016 and my 1st sale for over $5,000.00USD. November I did $2500. December I hit a Slump and did only $249. End of January I did $1889. February I did $530. Right before March I added some new products and it things did well (so far) as you can see.
A lot of your success will depend on a combination of what you sell and how much you sell it for.
I still remember the rush of adrenaline I got when a customer had actually called and wanted to order. I made +$1000 profit on my very first order and the best part? All I had to do was forward an e-mail.
Okay! Not exactly, there is a process you must go through to get to this point of course.
Build And They Will Come… (LOL YEAH RIGHT!)
Nothing could be further from the truth friends. I learned this the hard way and I image anyone starting out on a bootstrap budget has too.
It's not right to just share stories about my success as where I am now is more a result of my failures. I had 3 websites open and close before I finally used what I learned from each one to create the current one I have now.
But like I said, I'm humble. Some people never sell anything and blow through a lot of money wondering why it didn't work. I'm thankful to be able to get sales and get a vision of the possibilities if I scale up and keep adding more products.
An important part is tuning your Adwords to the point where you're getting the type of traffic that is visiting more than one page, adding products to cart or making inquiries. That's when you know you're on to something. I mean any traffic is good traffic but the kind that converts is the best. There's rarely a first at bat home-runs in this business.
So here's what I learned:
Sell Products With No Brand Loyalty – This means you can't drop ship iphones and Nikes. In a perfect world anyone could and would profit, but the truth is why would a world-recognized brand want to work with little ole' unknown you? They don't want to work with you and even if they did, how would you outshine their more premier retailers? This is why you should not get into a niche where there is a lot of brand loyalty for a certain product. Competition is fierce, margins are low and advertising fees are astounding. A good recipe for a failure if you ask me, but I could be wrong. Sell products with little to no brand loyalty. For example, swing-sets for kids. Can you think of any brands off the top of your head without running a search in Google?
Beware of Electronics – Nothing sells more than electronics on the internet, but nothing malfunctions as much either. It's not a bad niche to get into if you're working with brands in the country you plan on marketing to. Many people choose to work with manufacturers in Asia. This is fine but 9/10 times you will find yourself in a tough position should something go wrong with the order. So if you do get into electronics you're better off working with a brand in your home country, selling to your home country.
Must Cost At Least $200 – Given you will need to make attractive coupon offers to get sales early on. You should sell items that go for at least $200. You want to make at least 10% from each sale.
Beware of Seasonal Niches – This one will hurt in the long run. Perfect seasonal niche would be fitness products. Treadmills, elliptical and recumbent bikes all fall in this category. They're more popularly bought during the winter. Although everyone sells furniture, this would be a good example of a niche that is popular year round.
Oh Man… Don't Sell Cheap Off Brand Crap – Don't think of selling generic products unless you know 100% yourself that this product is worth putting your name behind. Those early sales will feel good, but when days pass by and you see the flood of e-mails asking for a return, don't say I didn't warn you.
The Beauty Of It All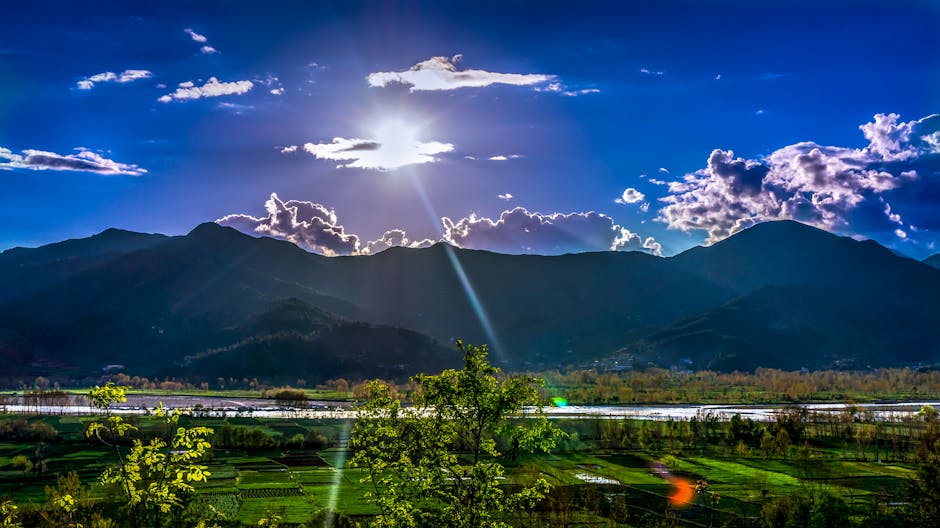 It's like planting a seed and watching it grow into a apple tree. You have to consistently give it attention as well as plan for the future.
Once the tree (your store) has fully developed and doesn't need any more work you can reap all the fruit it bares, aka money.  Get your ads right and you'll get sales and once you get sales it gets pretty automated from there.
I'm at the point now where I just created an e-mail template for every order. My credit card is already on file and I pay my bill off at the end of the month.
The extra money adds cushion to my lifestyle out here in Asia and serves as proof that it is possible to do this from another country.
It's definitely not easy
The process is simple but it's not easy. I hope this makes sense. You find a niche that you want to get into. You sell products only in that niche, you find suppliers that will give you a wholesale price and you sell products for them, keeping the profit.
Now, getting people to click 'Add to Cart' isn't as easy as saying "ABC". There is an art to it and that will depend on the type of customers you acquire through your ads and how your website/product is presented to them.
This takes time to figure out and you may have to burn through a few bucks in ad spend to get there.
Why It works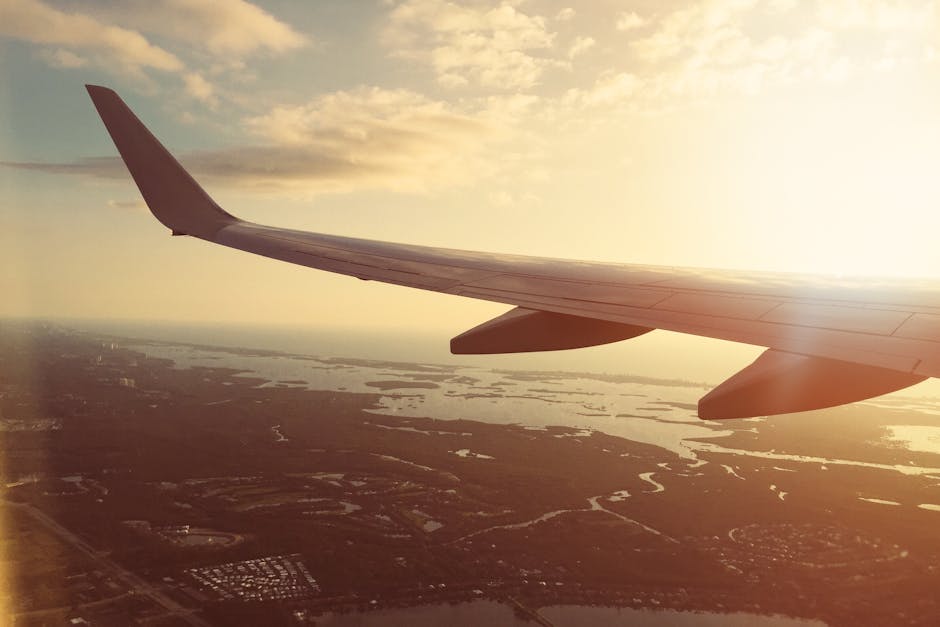 You can run your website from anywhere in the world! Literally. You can travel as you wish and run your website how you please. My website only markets to people in America and all my suppliers are in the states as well.  While my ads are running I'm sleeping. Waking up to sales while sleeping is a wonderful feeling, trust me.
Another reason it works for well is because it doesn't interfere with my personal/work life. My site only markets to the USA so it operates on USA times. So when It's morning and afternoon in Thailand my customers are sleeping. There is no one to attend to and every once in a while I get a few e-mails.
I set my site up to be a live-chat/e-mail only customer service. Tried having a phone number before and it was a nightmare. People calling for products I didn't have and assistance with products they didn't purchase from me. After I axed the number the inquiries became a lot more qualified (meaning the questions had to do more with ordering). Besides… Now a days, people treat their e-mails like credit card numbers so only truly interested customers will e-mail me.
Anyone can do this
Yes, allow me to say that you can make a living doing this and really scale up into a serious business. Even an extra $1,000 per month could be nice. In the USA that may not be much, but show me an average person in their 20's/30's that an extra $1000 a month wouldn't help.
A lot people never will get into this though because they're afraid of failure. I was afraid of committing time only to end up with nothing and for some time that's what I got. What I didn't expect was how much I learned from each mini-experiment with my website. How important your content is for a truly unique and qualified customer. How important the product your selling is and at what time (day/time/year) you're selling it.
As the old saying goes…
"There's nothing wrong with running a business out of your parents' basement, but there is something wrong if it looks like you do."
Use websites like Google trends to see the seasonality of certain niches. I also recommend you use Shopify as an eCommerce platform. No platform can compare to it at the moment. If you're selling products that require a lot of on phone attention then use Woo-Commerce through WordPress. No point in paying monthly fees for processing cards over the phone.
Closing
At times you may go searching the internet looking for that magical piece of advice that will prove as the catalyst for your websites profits. Take it all in with a grain of salt because there is no one method to apply to every website. If only it were that easy… Instead find a reason besides making a lot of money (i.e. Maybe you want to go to Tokyo, Japan and ball out in the Dancehall clubs). I find that these kind of goals motivate you more and don't forget the power of vision boards! They really do work!
Anyway good luck and if you have any questions about eCommerce feel free to e-mail me.