Thailand Resources
It's always great to offer advice to people interested in traveling to Thailand. I hope this page can answer a few of those questions beforehand. As I discover more useful stuff to share with you guys i'll keep coming back here and listing it. Below you'll see a list of tools I've personally found helpful/useful living in Thailand. Don't hesitate to contact me and ask me any questions lingering in your mind. I'm happy to help.
ESL Resources
SEE TEFL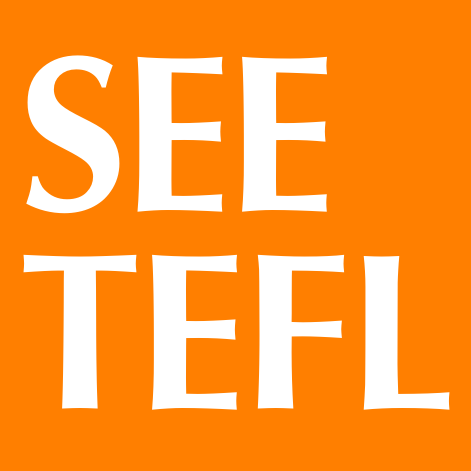 SEE TEFL is one of the best TEFL programs in Thailand hands down. They're based in Chiang Mai, Thailand. A city well known for it's chill vibes and cool year-round spring weather. With a certification from these guys no employer can turn you down. It makes for a great introduction to Thailand and you'll learn everything you need to know about Thai schools and culture so you can make an instant impact when you get into the classroom. Get qualified while making new friends and experiencing a new world. You can visit them here.
TeachliveThailand.com
Teachlivethailand.com is the place to go if you're new and looking for a job. It's important to utilize every resource possible when searching for a job so don't just rely solely on Ajarn.com to find work. These guys serve as a good example as their jobs listings are extensive. It's always healthy to take a good look and see whats opening. I found my first job through ajarn and occasionally get e-mails from people looking for teachers.
WanderLustCity.com
A personal favorite of mine. Wanderlust embodies all that of traveling, music and good times. This website is a great source if you're not only traveling to Thailand, but anywhere in the world in general. These guys have a cool head on their shoulders and are always willing to help out a fellow traveler. They also have really cool t-shirt designs that seem to be quite popular among fellow travelers.
Travel/Flights
CheapFlights.com
I have used Cheapflights for all my flights from Thailand to the United States and vice versa. I've tried other websites like Farecompare and Cheapo air but overall I've found the best prices on Cheapflights. I personally prefer to pay a bit extra for quality and they seem to find quality companies(Etihad, Emirates) at the best prices. So I hope you can find luck with them as well. We all know how random shopping for good prices on flights can be…One day your flight is $600 the next day it's $800… :/ Visit Cheap Flights here.
Agoda

I'll make this short and sweet. If you're looking for a place to stay while you're traveling then check out Agoda. 4 years in Thailand now and they've been the best for me. I've tried booking.com but there are never as many listings. Have a go here.
12GoAsia
1-2-go Asia is the go-to website when traveling within Thailand and most parts of SE Asia. You can plan your journey's through out SE Asia with these guys. I always use these guys for buying bus and train tickets when im going to Islands and other provinces far and near. Haven't been disappointed yet. Check em out.
Website Hosting & Domain Names
NameCheap
If you're going to travel abroad why not start a blog? It's the best way to document your travels and it also helps provide insight to readers who may want to travel as well one day. Namecheap is legit and what wins me over is their customer service when facing technical issues. That's always been the most important thing for me They have 24/7 live chat assistance and I haven't been let down yet when running into problems. Their shared hosting platform has been good to me as well. They have great promotions for new customers as well. Here's an exclusive link that will activate an offer of 10% off your next domain name right here. As for hosting here's another link for 20% off shared hosting(Promo code: SPRING20).
E-commerce
DSL
I was literally running an online business from my laptop during my off periods at school. I dont have any inventory nor do i have a warehouse. I learned how this all could be possible by joining DSL. am a member of the Drop Ship Lifestyle family. It took me almost the good part of year to suck it up and join the course. If you're interested I'd advise you join their free 10-day mini course right here.
Shopify
I personally use Shopify for my E-commerce websites. It's a great way to make somewhat passive income abroad. I say "somewhat passive" because there definitely is some work involved in terms of customer service, supplier acquisition and registering a business. Definitely easier to take care of while your back home and can be nice supplement to your teaching salary while your here. I can tell you personally it's the difference between flying everywhere and staying in nice hotels to being the budget monster we're all so proud to be. You get 14-day free trial with all the features a paid member would get. Not for everyone but those who can will reap the benefits. You got nothing to lose if you want to work from your laptop.
Closing
Hope you guys can get something from this list. I still use most if not all of these tools and I highly recommend you find a TEFL program before traveling to Thailand. It will make getting a job much more easier. Other than that google is your best friend but I'm just showing you what google already will and im not a robot… At least I don't think so… Anyway Cheers!
*Disclaimer: Some of these links contain affiliate links from which Farangdam.com may receive a small commission. This comes at no additional cost to you and aids in keeping this site live as a resource to those interested about the black experience in Thailand.