Have you ever considered starting an e-commerce website? The idea of it all seems simple enough, right? Choose a niche, get some creatives together, find a supplier and set up ads, then boom! You're done. You're now on your way to earning endless amounts of cash, and all your financial troubles will become a thing of the past. Well, although achieving the dream of financial independence is possible, there will be instances where the best approach may not be so clear-cut and dry. In other words, get ready to either learn by making mistakes or paying money to avoid making those mistakes.
In this post, I will share my experiences with Shopify, which I have been using for almost 4-5 years now, as well as the applications I use and why I use them concluded with any tips I can offer with ads, promotional offers, and website design.
Please note, that I am sharing tips and ideas from my own failures and successes. I have spent (*wasted) a lot of money over the years to learn from these mistakes and my hope is that sharing these tips here will help you avoid making my mistakes should you decide to 'follow my path'. I am by no means 'crushing' it in the e-commerce game, but I can say that I make a neat profit every month and it goes a long way to my personal comfort and well-being while living in Thailand.
Brief Background 
As many of you may know by reading the 'About us" page, I started Farangdam back in 2013-14. The goal was to offer a perspective of the 'black experience' in Thailand and encourage others to travel out here. I also learned about how one could make a passive income from blogging and what made it so attractive for me at the time, was the minimal investment required. All you needed was a domain name and a hosting package ($45 per year at the time). I had always been interested in e-commerce, but I simply didn't know where to start, let alone the capital to survive more than a couple of months.
Fast forward 1 year later, and I was getting ready to launch my first Shopify hosted store. It was a clandestine failure for a couple of reasons, but the main reason was that I had no idea what I was doing. I created this store from the perspective of hope and not experience. I was hoping that people would like my store and simply purchase. Unfortunately, that is not the case with today's online shopper. So, in no time, I burned through $125 of Google ads, accrued over 150 unique clicks (not the best Avg. CPC) and had not sold a single item.
In truth, it was not until my 3rd try (store) at it, that I finally started seeing positive results. It was not until my 4th store, that it all started to make sense and it's the success from my 4th website that I will share with you all today.
Choosing a Niche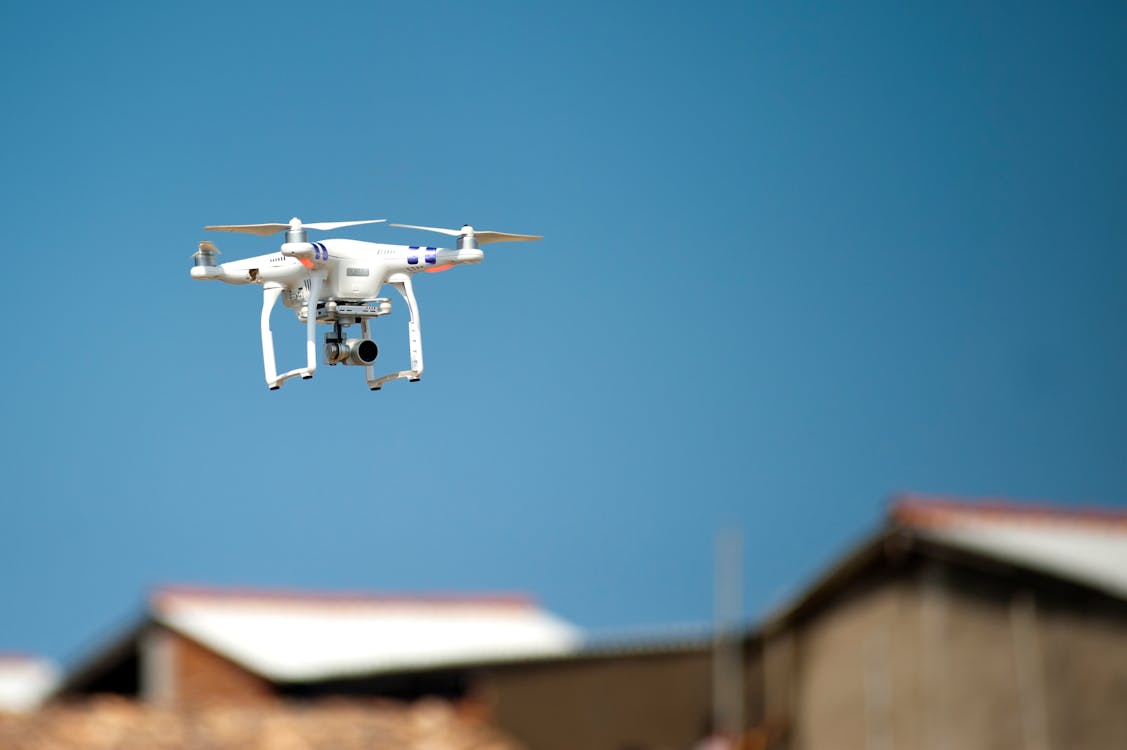 Is it not so unfortunate that the most important phase of our business venture comes right at the beginning? Without experience, we have no idea if the niche we choose is a viable one or not. This means that we can select a bad niche, build a wonderful website and not ever sell a thing… Lame. On the other hand, you choose a great niche, build a mediocre website and make a passive killing on monthly revenue. What a weird world we live in, eh?
Here are the criteria I use for choosing a Niche (high-ticket Niches):
Average Order Price should be over $200.
The niche should be void of brand loyalty (I will explain later)
The niche should appeal to the middle to upper-middle class with disposable income.
Example of a Good Niche: Office Furniture – Can you think of a brand off the top of your head that most people prefer? What is the average cost of a coffee table or work desk? What kind of people are most likely to purchase these type of items?
Example of a Bad Niche: Sneakers, Cell phones, Computers – let's land 3 birds with one example. Within these mentioned niches, I am certain that a specific brand comes to mind. Nike, Adidas, Apple, Samsung, HP, Mac, Toshiba, etc. The probability of these brands taking on an average Joe/Jessica drop shipper is slim to none. Actually, it's less than that because these brands are so successful that their retailers are usually selling thousands of units per day. Not to mention, they are likely buying volume up front and storing it themselves. They do not need drop shippers.




So imagine when you find an unknown sneaker brand and try to compete against the likes of web stores stocking the Nikes or Apple phones? Not to mention depending on where your targeting your products (Western countries I presume) it will be hard to permeate that thick, formidable line of brand loyalty. Something these brands have spent millions, if not billions on concocting since their inception.
There are plenty of websites offering an extensive list of niches, for example, E-commerce Guru Earnest Epps has a list of 200 Niches you can check out. Selecting a niche can cause a lot of overthinking. Imagine being at a fork in the road and not knowing whether going right or left will take you to your destination. It can be a big letdown if you happen to choose the wrong path, so always do your research.
Before diving into a niche with certainty, make sure to:
Check Google Trends
Search for similar stores in your niche.
Make sure they are drop-shipping websites (is there a physical address listed anywhere?)
Keep in mind though if you want to present yourself as a multi-niche website, be prepared to compete like one. Some people say it is risky to go niche-specific, but that has been the opposite for me. Personally, I have experienced a higher conversion-rate with niche-specific stores as opposed to multi-niche websites. Of course, you must consider the type of stores that I create. In other words, I haven't tried running a multi-niche website with low-ticket items.
Choosing A Domain Name
You may have heard that the name of your domain does or does not matter. How confusing, right? Well, let me be clear in saying that when choosing a domain, it should at the very least satisfy two criteria.
The domain name should not be more than 3 words. The shorter the better.
The niche (with regards to intentional ambiguity or abstract expression) should be evident in the domain name title.
So, If I am going to create a website about selling office furniture, I will want to incorporate my niche into the domain name. For example, exectutivefurniture.com, or OfficeModern.com.
My very first website was selling heat press machines ( If you don't know what a heat click, to get an idea). The name of my website was PlanetHeatPress.com, which no longer exists of course (under my control), and was a parked domain last time I checked. I have always believed in choosing a domain that has something to do with your niche. Of course, with that being said, there are great examples of websites having more broader or generalized names that work well too.
In the end, my goal was to select a domain name that signified authority in my chosen niche in some clear-cut manner. I am a firm believer that associating keywords, such as 'Best' 'Pro' and even 'Cheap' in your domain name can help shoppers better identify with what you are offering. So if my website name is CheapCellPhones.com,  it will be much more clear to customers what my business is offering and what they can expect when shopping on my website.
Where should you buy your domain name?
I wholeheartedly recommend you give Namecheap a go.
I could give a long-winded testimonial on why I like them so much, but the main reason is I was recommended to them when I first got started. I initially started with Godaddy.com, but what I liked much more about Namecheap was that they have 24/7 live chat customer service. This for me was the decider and not to mention the very low first year hosting fees are a steal as well.
Choosing an e-commerce Platform
I have used WooCommerce and Volusion with both not being able to offer me the type of comfort Shopify has. To start, whichever e-commerce platform you choose, know that it is going to be a very hands-on experience. It can be overwhelming and annoying trying to navigate the backend of a modern-day e-commerce dashboard. Remember that it will take time to learn, so be patient and watch a few tutorial videos, or just do as I did and surf around getting an idea where everything is located.
I personally recommend Shopify.
Shopify is one of the most innovative e-commerce platforms of our time for small to medium businesses. They offer a free 14-day trial, so you can get a feel for their product and decide if it is right for you.
Pricing starts at $29 per month
At the time of writing this post, I am still currently on the $29 per month plan. I have 3 stores and I can accomplish all I need to on the Basic Shopify Plan.
The benefits of choosing a higher paid plan are lower processing fees, marketing options (gift cards) and increased staff quota. If you are just starting out, then it the basic plan is all you need, but as your business grows and you continue to scale up, you may want to consider hopping over the other plans.
Web Aesthetics – What Really Converts?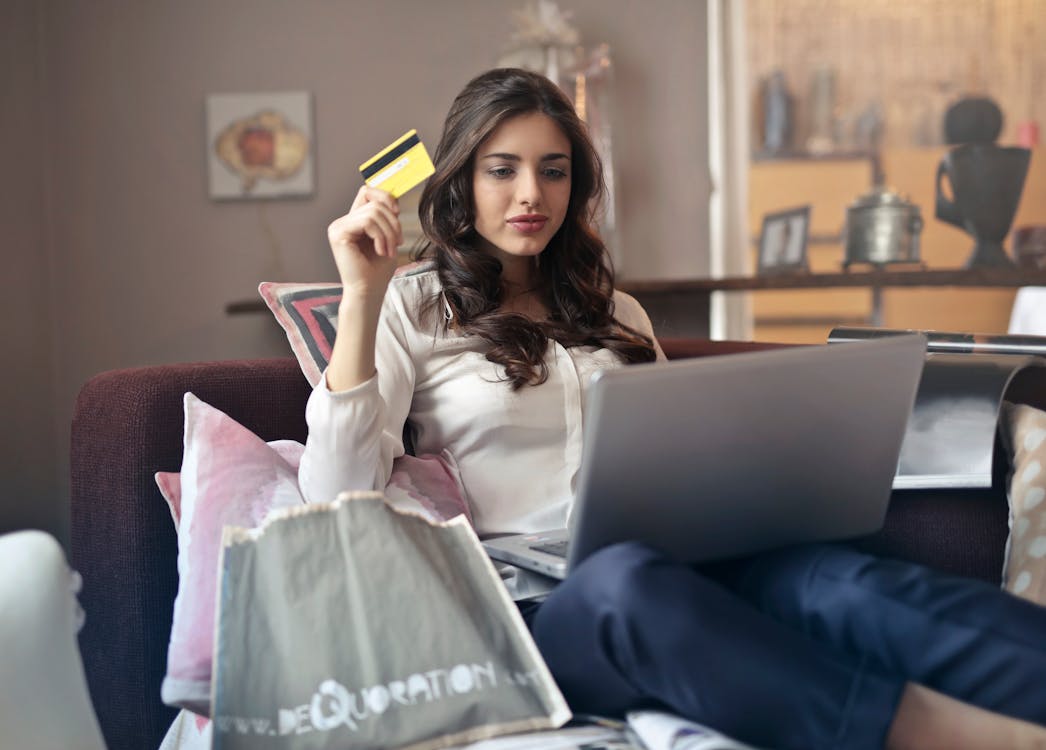 I have no compilation of documented research to corroborate my claims. I only have the years of experience I have been applying to this trade. One common mistake I see a lot of people make, myself included, is inconsistency in design. For example, my 3rd web store was getting a few sales here and there, and it was just enough to keep me going, but not really a basket to put your eggs in if you get my drift. I reached out to a guy I knew who was easily doing $50k-$60k per month with his store. I asked him to review my website and he pointed out some things.
–Too many colors (doesn't blend)-
My theme's palette was white, gray, blue and black. This was fine. What wasn't fine was that I had announcements in red, pop-ups with yellow buttons and a bunch of other noticeably distracting additions. My thinking was that the human eye will catch contrasting colors, but what I was really doing was scaring customers away with my website's pungent scent of desperation. "BUY BUY BUY!!!!"
-offers are inconsistent & untimed-
I was advertising $5, $10, $15 off coupons and sometimes even had 10% off coupons all shuffling around at the same time. I was advised to offer one coupon deal and make it consistent throughout the customer's shopping experience. Also, the coupons you offer need to be timed. I mean look at the time counting down right below us. Seeing that clock tick down, makes you feel like something is going to happen at the end of it. Usually, for the sake of our trade, we are notifying customers that an offer will disappear in the said time period, hence, the creation of urgency. If you just offer a coupon, it gives the notion that this offer will always be available. As a result, customers may take your offer for granted and continue to shop around (on other websites) looking for better deals.
I have seen instances where the stacked offering can work, but it is more unwarranted than anything. Throwing money at your customers is a good way to pique interest, but the way in which you do it will decide if you get their business or not. For example, using google analytics and hotjar to get a better idea of the average time visitors are spending on your website can help you decide how and when to time your offers. Using these two (free) platforms, I was able to find that most of my customers were spending on average 50 seconds to 1:30 minutes on the landing page before bouncing. Hotjar allowed me to see screen recording of exactly what the user was doing when on the site. I noticed that after 30 seconds, most users scrolled down and back up to the top, so I set my coupon code to 30 seconds.
Closing
I could go on for days and labor myself into weeks of laying out the blueprints for creating a converting e-commerce store. Unfortunately, free and valuable don't seem to make sense to a lot of people. What I have done today was give a basic guide of how I got started into e-commerce, the platforms that I have chosen and some crucial mistakes I made early on. There is a lot missing of course from this post. I haven't touched upon Google ads, Facebook pages, contacting suppliers, page & content creation, outsourcing, etc.
So how did I really do it?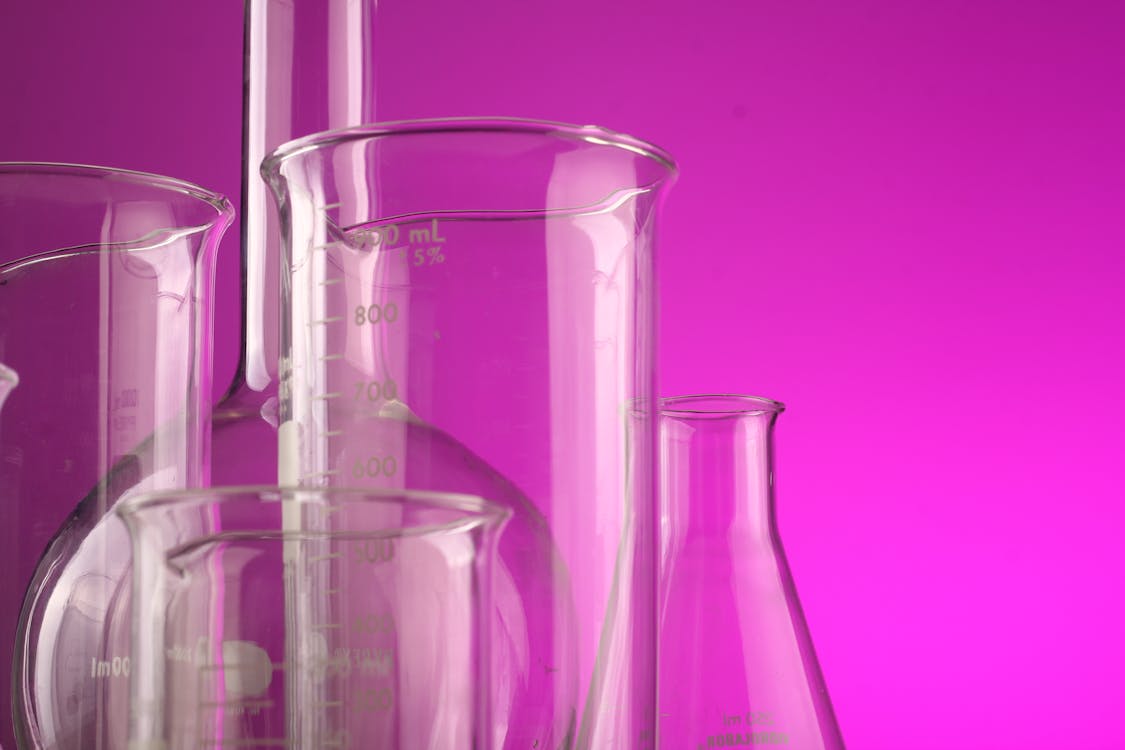 The short answer is I tested, analyzed, tested, analyze and tested. I kept making adjustments every day, making modifications, then reverting back to the original and just got an overall idea of what was performing better over time. Along the way, I noticed what was working and what wasn't working and like any logical human being, I continued to focus more on what was working. After developing a methodology towards creating websites, it really just becomes a matter of 'rinse and repeat'.
If you are new, just remember, I was new like you at one point. Specifically speaking for myself, I had no idea what I was doing when I just started. I had very little money in my name and had little to no room for mistakes. I thought about giving up a few times and I can say without a doubt one the best things I have ever done for myself till this day was ask for help. Without a support network or a mentor to take you under their wing, it is a long lonely battle. So, my advice is sign-up for Shopify and join an e-commerce group on facebook. Get to know people whose journey is similar to yours and ask questions while sharing ideas.
If you ever have any questions or need recommendations please let me know via comment or message.