So You Think You Can Hack It?
Sure. We would all love to travel to Thailand, buy $1 meals and marvel over how much lower the cost of living is(compared to back home).
You'd want to travel to all the popular tourist/expat hang outs, hit the beaches and even try to flex a little Thai on the locals. If you're lucky you'll even make new friends, network and come to think of Thailand as second home.
But is it really all glitz and glamour?
No matter where we are in the world it's important to understand that as a traveler you aren't just a tourist. You're a representation of your country. This is something I always keep in mind, especially as a black American teacher. Most of what is thought and heard about us is portrayed through media. I consider my appearance and work to be a refreshing variation of what Americans are assumed to be like and look like.
Take the steps now
I think its crucial to read up on Thailand's culture and customs before traveling here. It's much better to have somewhat of an idea than none. That little bit of before-hand knowledge could be the difference between a good and bad time.
Something that isn't so heavily talked about though is the unforeseen culture shock and wisdom awaiting you.
So here's my take to know if you're truly ready to accept the type of life Thailand can offer you.
Before you read: I truly do enjoy living in Thailand. I've been here since 2012 so that should tell you enough. I didn't hold back at all in this post but I only mean for it to serve as a heads-up and in no way am I trying to stop you from coming here. I just feel I have the experience to make you all aware so you don't get caught by surprise. So without further ado…
#1. You're just an Immigrant
Most important thing to keep in mind from the get go is to remember that this isn't your country. There are no international laws that say Thailand has to apply a certain level of logic that aligns with your home country. You may have 1st class money but it doesn't make you invincible.
No one cares about your political correctness and no one can really help you when you get yourself into some shit. You're never more important than a Thai and in most cases, unless you have a Thai on your side, conflict with locals will rarely ever be resolved in your favor. This applies to when you get overcharged, ripped off or even extorted.
Tourism brings in a good deal of business for the kingdom and is in some ways paramount to the stability of the economy. Don't ever think you're money gives you the right to act like a fool. There's a huge emphasis on showing respect and knowing your place. If you're out of line you'll get checked real quick. If you make a Thai lose their cool then you better hope it doesn't escalate to you getting stomped out.
A Thais word is always more powerful than yours. Whether right or wrong.
#2. Your white friends are seen as angels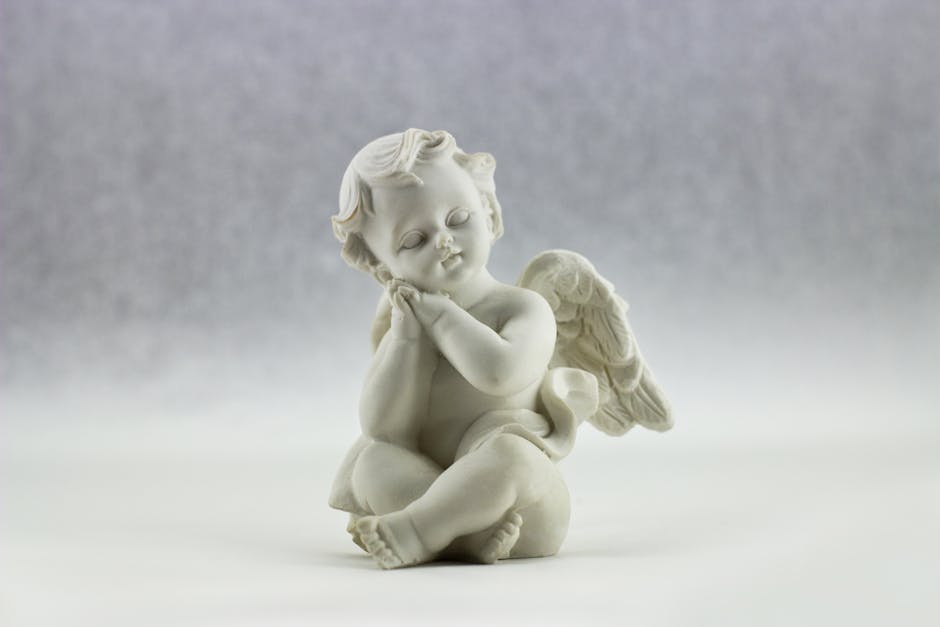 So this is great if you're white and have no shortage of cash or you're white and you don't mind portraying the facade that your 35k baht per month salary makes you rich.
It's more accurate to say people with white skin.
There is just this apparent positive psychological association that Thais have with people who have white skin. This assumed positive stereotype doesn't always play into favor though.
From my experience I knew people (not my friends) that would blow 10k baht in a night to impress a Thai girl who, in my opinion, was interested for the wrong reasons. Beware of these gold diggers as at times its quite obvious what they're really after.
Are you black?
So what does it mean for non-whites? Well, don't expect your average Thai to walk up to you and tell you your skin is beautiful. At first you may find it blatant as you'll notice the difference in approach. A good way to combat this is to remember that you can't hold Thai's to the same standard you would to those who come from the west.
I'm not saying that Thais hate non-whites. That couldn't be farther form the truth and if anyone tells you that, I am here to call them a liar. There is something for everyone here and it's really up to you to explore and find it. Overtime you'll find your place and get comfortable.
Racism is quite blatant at times as the stigma of black skin is more a problem for Asians than it is for anyone else. No matter how much the Beyonce, Chris Brown or even Wu tang they play in clubs. Expect to have to work twice as hard for half the recognition of your white colleagues. (Demz is just the factz fam.)
With that being said I'd like to point out there is a whole other side to the employment where the superficial Thai analysis isn't present. Once you get established you can look find international companies and start getting in contact with western ran companies. These jobs are just about impossible to get if you're not qualified or have a good friend on the inside, but I'm confident you'll find a way.
#3. The Law Laughs At You
Employer not paying you? Wrongly fired? Discriminated against on a basis of race? Ahhh too bad. The only recourse for this treatment comes in the form of a pat on the back from another expat who understands.
I use to tell my students that English is a very bendable language. Meaning there is a correct way to use it and there's a way that may not be correct, but still preferred based on where we're from. This is how I will in a nutshell explain Thai law. Thailand already has laws in place to limit the employment of foreigners. This is done as a measure to protect Thais. As you can imagine a lot of Thais would lose out to more qualified and experienced foreigners if there was no rule.
Yep…
Thai law applies to Thais. The Thai law is in place to protect Thai people and those rights granted under the law only apply to Thais. So if your landlord decides to use a dodgy excuse to keep your $600 deposit, good luck getting it back. Take them to court? Wasting your time friend… Did your hotel room get robbed? Did the cops come and look around and offer no advice? You may even have a slight feeling that they were in on it. Almost like an operation. It's only when it's too late that you realize you're in too deep and are helpless to do anything. If it seems to good to be true then it is.
Just try to remember that when your 6 beers deep…
It's important to never take anything at face value. Never agree to anything unless you're 100% certain you know what you're getting yourself into. Once the money changes hands there's a zero to slim chance you'll get it back.
#4. It's Hot As Fuck (All The Time)
With respect to December there is a popular saying about the temperature in Thailand.
"Hot and hotter."
My first two weeks in Thailand was a sweat through my shirt filled adventure. I sweated through my clothes without fail no matter where I'd go. Heck, I could walk across the street and still find myself perspiring. Even when I didn't feel that hot I was still dripping everywhere. What should eventually happen is your body will adjust to the heat and you won't sweat as much. It took me about a month for this to happen.
Remember though, I have a dark complexion. So it's not all that bad being near the center of equator for me. Still, even some days if I'm walking around mid-day without a hat I get headaches.
We use to think that Thais walked around with umbrellas on sunny days because they didn't want to get tanned by the sun. Well that may be apart of the reason, but I can also say they don't want to pass out either.
#5. You should be willing to learn some Thai
You may think, "Oh I don't really need to learn Thai because I'm sure someone can speak English".
Don't worry I thought the same thing too. I would come to learn that it isn't the case. Very few and I mean very few Thais can speak a level of English that doesn't require us dumbing down our phrases to be understood.
Also don't expect your typical taxi, motorcycle driver to have a strong command of English either. This is especially true outside of Bangkok. Of course every once in a while you'll run into a taxi who can speak some decent English, but it's not a common occurrence from my experience.
Start off by learning to count so you don't overpay for anything. This comes in handy when taxis don't want to turn on their meters. they'll throw random numbers at you to either accept or move on.
Some phrases are simple enough and don't require your practice. I don't really think it's my place to really tell you what you should and shouldn't learn, but If asked,  I would say learn how to count for sure. Then I would say learn directions and asking how much for something.
#6. Expect To Pay More
How the hell can you make it all the way to Thailand be broke? Funny enough I did something like that and it ended with my apartment door having a huge lock on it. Luckily some of the people I worked with helped talk to the receptionist, allowing me to wait until the end of the next month to pay rent. I was homeless for about 20 minutes and I don't say that as a joke. I have no idea what it's like to be homeless and hopefully never will. Just imagine how I felt… I was in Thailand, about 6k miles from home $250 in my name without a place to rest my head.
They'll ask you to pay more because they know you can. They know that an extra 100-200 baht is nothing for you in the grand scheme of things. Although the 'principle'  of it all is what usually erks most people.
#7. Watch Good Friends Come and Go
I think this is the part when a lot of people fall out of love with Thailand. On a spiritual level it's probably one of the saddest parts about living here.
You arrive in Thailand as an unknowing visitor. You're using everything you've learned in life up until now to guide you through this country. Along the way you make some friends. Sometimes the people you meet are fresh just like you and other times they're seasoned expats.
If you're not just here for a short 2-3 week vacation and plan to spend some serious time here then prepare. You will come to form somewhat of a new life here and the people you make friends with will be apart of that life. You'll travel together, experience some cool things(and bad things…) together and even may work together.
Lets be real
Let's face it, most jobs pay entry-level wages which aren't that high. It's the people that you meet and work with that make Thailand a wonderful place to live. In 2014, I had just finished my 2nd year as a teacher and felt well situated. It was a real bummer when I knew that not just one, but three of the people I considered to be good friends were leaving.
Apart of me felt like I was starting over again. I thought, "Man… I don't want to work here anymore. I want to move on too."
But as the wheel turns, eventually you'll meet and make new friends again. Very few people are "for lifers" as these expats usually comes in the form of someone who has children with a Thai, sent here by an international company or someone who just refuses to ever go back home, whatever the reason.
#8. The Reality Of Coming Back Home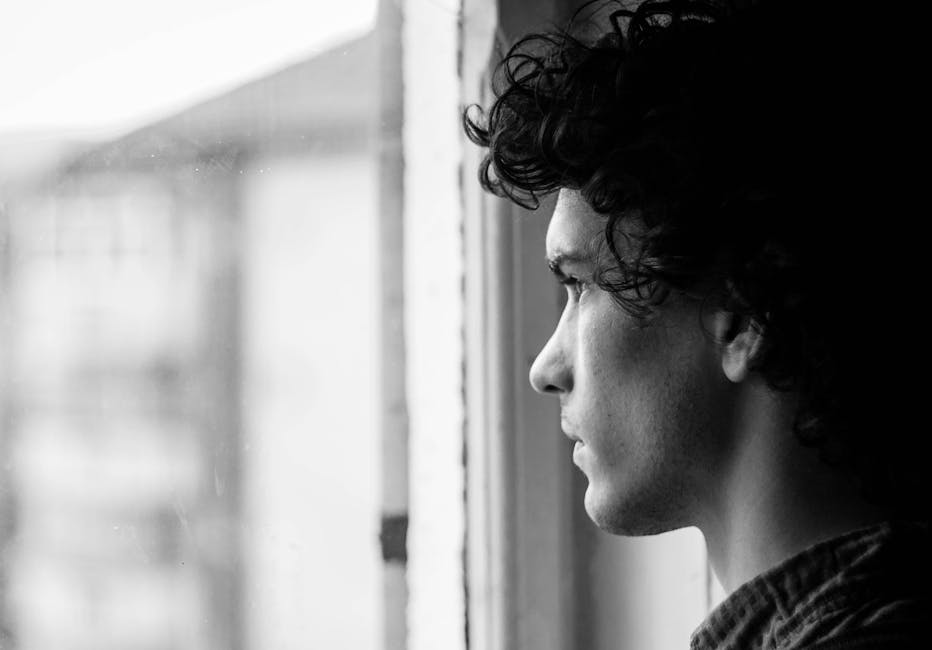 After 4 years in Thailand I decided to take a break and go back to Maryland. I was tired of being a government school teacher. I went back home to form my own business and was excited to get back to the US.
The reality of it was that nothing had changed. It was almost like I left everything exactly the way it was. The only person who changed was me.
I went from hanging out every Friday and Saturday night (until 4am at times) to getting ready for bed at 8pm.
I went from walking out my front door to a plethora of food choices to needing a car to go to the nearest fast food restaurant.
Oh it gets boring
Most significantly, I went from being able to call anyone in my phone to hang out to a lot of, " I'm tired man I'm just going to stay in tonight".
Bangkok is such a navigate-able city because there is transportation everywhere. Food is everywhere and this might sound odd but I think it's important too and that's people are everywhere. There's always something going on here and when you get back home prepare for life to slow down 100x.
I was warned by a friend who lived her for over 8 years. He said that when I get back home I would eventually be hit with some depression because you just can't compare life back home to life in Thailand.
You just can't…
So be prepared for that eventful day as well. It doesn't happen right away of course but the longer you stay back home the more you'll wonder if you made the right choice.
#9. Room For Growth Limited
If you're planning on working here then that's great. Just know that at the entry-level finding work isn't so difficult. A simple bachelors degree with a TEFL should be enough to land you your first job (If you want to teach).
This kind of eludes to some of the reasons why many decide to call it time on the Thai adventure after a year or two. Play this out in your head: You're getting older, your initial plan of staying 10 months has turned into 3 years. You've  been through the cycle of friends coming and going and only managed to increase your salary by a few thousand baht.
It's important to accept that you might not find a nice gig. The people who usually step up and get out of teaching are those who can network. Liked by many, loved by a lot.  As I've said it before and will say it a million times more… The best jobs in Thailand aren't advertised, they are referred.
#10. You're 20x less likely to deal with this bullshit if you have Thai friends
I'll end on this one. Thais just aren't willing to disappoint other Thais. They're not willing to take each other for the okey-doke.
There are a huge list of benefits to making friends with Thais.
No local in their right mind will try to take advantage of you.
You'll learn what prices you should be paying(what's expensive for them. What's a bargain.)
You will see a side to Thailand that wouldn't be possible without a Thai local to show you.
They can quickly deescalate any misunderstandings if ever should arise.
You'll make more Thai friends and further immerse yourself into the culture.
Thai people take you more seriously as someone who's established when you're accompanied by Thais.
Negotiations always go a bit smoother as you'll notice Thais love to help each other out.
Communication isn't an issue anymore.
That's just some of the benefits. Obviously you need your Thai friend to be able to speak English or whatever your mother tongue is but you get my point.
It only takes a basic level of logic to know that having a local on your side is a massive benefit. Especially if you're new to Thailand and have not one clue how to navigate the country.
Closing:
There are many things to keep in mind before traveling to Thailand. At the very least you should read up on some of the dos and donts of Thailand. Be prepared for a massive sensory explosion as well. Unless life where you're from is already 100mph then I'm sure you'll adjust just fine.
Search on google and read about other's thrilling adventures, horror stories and tips and advice. Take it all with a nice grain of salt because no one experience standard. Create your own story!