The TEFL Institute of Ireland
Today, we'll take a look at the TEFL Institute of Ireland's 120-hour TEFL course. It's always a safe bet to choose a course with a reputable name. Why do I say that? Well, at the end of the day, what goes on your resume may or may not help you find work. In the end, that decision is up to your employer. Just consider this. What is going to look better on your resume? There are tons of TEFL courses available and what is most important is finding a course that aligns with budget and expectations.
TEFL Insitute of Ireland offers a variety of ESL options for those wanting to get certified. They offer paid internships, TEFL scholarships and a variety of courses including, but not limited to; online, blended, in-class and tutored courses.
What is a TEFL?
For clarity, TEFL is an acronym for 'Teaching English as a Foreign Language". Many jobs prefer to employ native English speakers, but depending on where you are teaching experience-wise and how fluent your ability is, where you are from shouldn't really matter. What is more important is showing potential employers you are serious and have taken the time to develop a foundational understanding of teaching English including the various teaching methods that go along with it.
Till this day, a common question I always get is "Do I need a TEFL?". You have to take a long-run approach to this question. Can you find a job without a TEFL certification? Of course, but even with experience, if you decide to move to the more competitive job markets, a TEFL most likely will be asked for. For example, in Thailand, most people are looking for jobs in the big cities. This includes Bangkok, Chiang Mai, and Pattaya. The jobs paying 45,000 to 50,000 baht per month upward are definitely going to want to see some type of teaching experience and/or certification.
The upside to having a TEFL is it's good for life. After you finish your first teaching contract, if you decide that you're ready to go back home, you can place that certificate away in your war chest of backup-plans.
Why should I consider TEFL.ie?
For starters, TEFL.ie are the proud creators of an award-winning learning platform. They are confident that as long as you have fluent English and a properly functioning device, you can successfully complete their 120-hour TEFL course and have the type of quality certification that ESL employers are looking for.
All students have 24-hour access to their platform which offers a level of flexibility in choosing one's own hours. You are also given 6-months to complete the course. This is great, but remember that it is important to create a working schedule and stick to it. They estimate that it should take you 4 weeks to complete 120-hours. That's about 4.3 hours a day. For myself, I am looking to commit about 2 hours per day. I like a slow and steady pace and doing it this way makes it easier for me to commit. Studying 2 hours per day would take about 8 weeks to complete the course.
Will this be the same for everyone? I know a guy who completed an online course in 1 week, so it all depends on your work-rate and time-commitment.
The most important reason, in my opinion, is that TEFL.ie is not only Ireland's leading TEFL provider, but they have job networks linking young adventurers in countries like Thailand, Vietnam, Cambodia, Morroco, Spain, and plenty others. This for me is the biggest reason why because they are going to give you access to the skills you need and then assist you in finding work.
Are they accredited?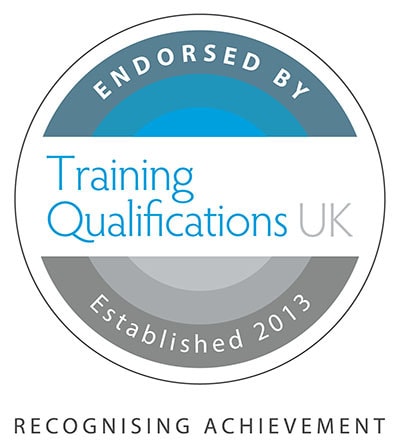 TEFL.ie is accredited and regulated by Ofqual (The Office of Qualifications and Examinations Regulation). If you have ever heard of them, then you probably know they are 'thee' external monitors and regulators of TEFL course certifications. It is a government department in England tasked with the responsibility of formulating and regulating educational assessments such as exams and certifications. Choosing an Ofqual certified TEFL course ensures that your teaching material has undergone intense scrutiny to offer the best value for students.
Exclusive Offer
You can get 10% off any of these courses by using the coupon code: SUBSIDY
This coupon is exclusive to Farangdam viewers, so thanks for stopping by.
Visit TEFL.ie
TEFL. ie have done something pretty interesting as well. Get an idea of what you can expect in terms of starting salary and other perks.
Get 10% Off With Coupon Code: SUBSIDY
---
Various ESL Destinations Available
If you happen to have landed on this page but aren't quite interested in Thailand, then check out these other options for teaching destinations. These are paid internships that will guarantee you a job and a 120-hour TEFL certification included.
China
Teach in Shanghai
Learn more about TEFL.ie in Shanghai…
Japan
Teach in Japan
Learn more about teaching English in Japan…
South Korea
Teach in Korea
Learn more about teaching English in Korea…
Vietnam
Teach in Vietnam
Learn more about teaching English in Vietnam…
Myanmar
Teach in Myanmar
Learn more about teaching English in Myanmar…
Cambodia
Teach in Cambodia
Learn more about teaching English in Cambodia…
Spain
Teach in Spain
Learn more about teaching English in Spain…
Taiwan
Teach in Taiwan
Learn More about teaching English in Taiwan…
Thailand
Learn More
Best of luck and as always, if you have any questions, please leave a comment or message.